Not once...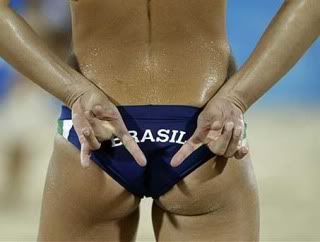 but twice...
Yes twice...
Once will be the Football World Cup in 2014 and then just two years later the Olympic Games will take place in Rio; 120 years after the first modern Games, they will come to South America for the first time: today, IOC members
"overwhelmingly bought into Brazil's vision for expanding the Olympic movement into fresh territories and turbocharging economic development."
All the pictures lead to coverage from The Guardian newspaper.