---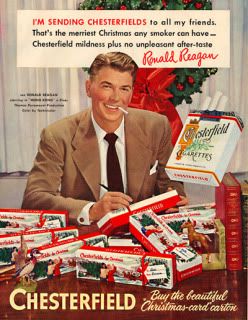 Great ad...how times change! Should smoking be an offence? Or should we allow an 'opt out'? Passive smoking would suggest the latter to be unworkable. Anyway, today is the World Health Organisation
World No Tobacco Day
. Tobacco in and of itself is perfectly harmless but like other plants (
Erythroxylon coca
for example) it can be processed and used for not entirely good purposes, thus is man. The WHO suggests tobacco misuse and addiction (and hence ill health and the all too often fatal consequences) to be
the leading preventable cause of death worldwide
.
Some of the facts
are startling, even now: tobacco kills up to half of its users and is directly responsible for an annual death toll of more than
five million people
. In 'the West' we see constant bans and illegality of smoking and it gives us the impression of progress BUT "
total consumption of tobacco products is increasing globally
". The theme this year is "
Gender and tobacco with an emphasis on marketing to women
". Apparently, among the industry's marketing targets, one of the biggest is women because fewer women than men smoke or chew tobacco [
Link
]. Also, the WHO says that only about 9% of women smoke, compared with 40% of men.

"With women, the industry simply has more room to expand."