---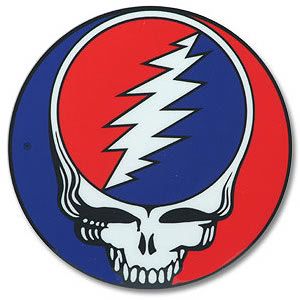 I'm a week late late with this; his trip is over: Owsley ' Bear' Stanley
who died
on 13th March in a car crash had "
two main passions in life – acid and sound
" [
LINK
]. Back in the 70's I recall a report in the Times that quoted US authorities stating that he was the man that "
did for LSD what Henry Ford did for the motorcar
". He has been 'immortalised' in song by more than a few rock bands of the 60s and 70s including Jimmy Hendrix, Steely Dan and the Grateful Dead.
He was a chemist - or,as he would say, he knew how to follow mixing instructions - but much more: his contribution to music is "
that he almost single-handedly changed the way rock bands are heard and recorded
." Rather than bands, no matter what their 'sound', plugging in to whatever the available sound-system was, Owsley started with a personal PA system that the band would take with them on tour: the
Wall of Sound
(click on image for design and explication of this wall). "
The Grateful Dead became the first ever rock band to haul their own PA to concerts
."
"Owsley would record every concert he worked on, applying his theories of microphone placement and stereo imaging. His live recordings are still considered unrivalled in quality and definition."