---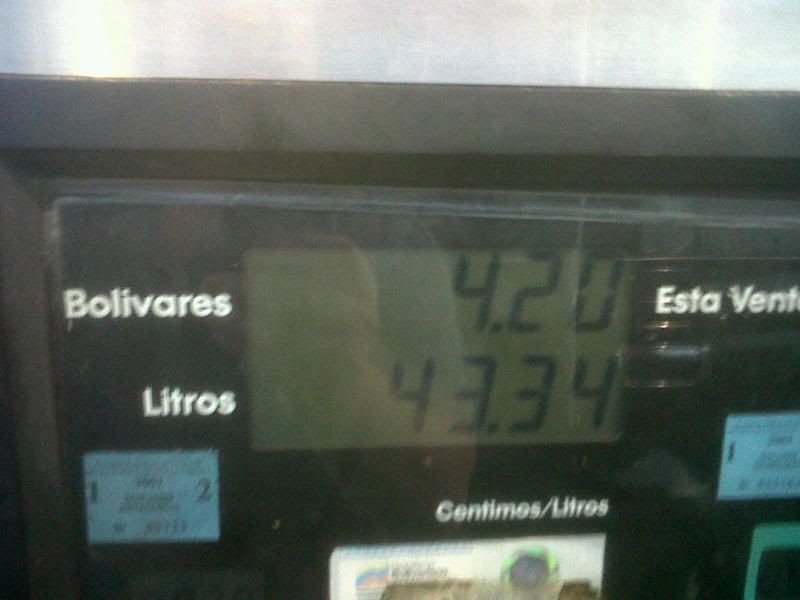 Well not an offer; the normal price. A friend topped up the petrol tank of his Toyota Samurai: 43 litres of "high octane" fuel (i.e. the most expensive) was BF4.2 or about 1 (one) dollar US. Because of the black market for Dollars/Euros etc you can get a up to BF9 for a dollar...let's call it BF8.4: that makes it 50 dollar cents for those 43 litres; remember, this is the normal price.
Picture to follow if I can upload it!
[uploaded 14/04/11]. Two weeks ago I paid just under sixty euros for more or less the same volume, about 170 times more!