---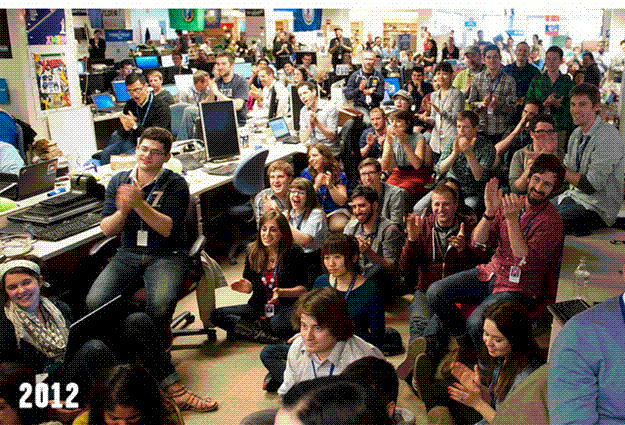 Procol Harum eat your heart out. The White House wasn't
recoloured
but there's more ethnic and diversity problems than you might think in the
Obama camp
: his "
team is looking to hire more African-Americans, a search that has stirred a debate among black Democrats about Obama's record on diversity and its implications for his reelection
". The more cynical amongst us would agree that '
the president and his aides have focused their attention on hiring more African-Americans because they are worried about black turnout on Election Day
.' It's the incredibly non-diverse crowd of naive looking trendy, young whites that you can see in the picture that has caused the unseemly rush to get a few black faces involved; the BBC's utterly Obama-obsessed Mark Mardell could have mentioned that...
but he didn't
. Click on image to see more at
Aces of Spades
(no, I didn't make that up, honestly!) that earlier this month also listed the Top Ten Things Almost As White As Obama's Campaign HQ Staff...the 450 or so
comments
add a few more ideas!